American SurgiSite Centers
Since 1987, American SurgiSite Centers (ASC) has specialized in providing expert support to ophthalmic surgery centers.
As specialists serving the US ophthalmic ambulatory surgery center community, ASC continues to be involved in all facets of your business—consulting, accreditation, value-added services (including EMR and benchmarking), and overall surgery center management.
At ASC, we can help you to improve outcomes in all aspects of your ophthalmic ambulatory surgery.
When you operate an ophthalmic ambulatory surgery center, you need to provide the best care at the right price. If you share our commitment to exceptional patient care and profitable business results, contact American SurgiSite Centers.
---
Our Team
Our accomplished and experienced management team brings a breadth of expertise to each project based on years of experience in the ambulatory surgery center industry.
Glenn A. deBrueys, Chief Executive Officer
Glenn deBrueys is one of the founding partners of American SurgiSite Centers, Inc. (ASC), which has been developing, building, and managing out-patient surgical facilities since the company was founded in 1987. In 1998, ASC was sold to a public company, Vision Twenty-One, where he served as President of the ambulatory surgery center division. In 2001, Mr. deBrueys purchased the company back and has since expanded, opening multiple free-standing surgical facilities in the northeast. Prior to founding American SurgiSite Centers, he served as Regional Sales Manager for Allergan and was Sales Manager for American V. Mueller, a Division of American Hospital Supply Corporation. Mr. deBrueys is involved in numerous charitable organizations such as New York City Relief, an organization feeding the homeless in NYC and NJ, where he served as chairman, while the founder was on sabbatical. Mr. deBrueys received his Bachelor of Science degree from Gardner-Webb College in NC. Mr. deBrueys also serves as Chief Executive Officer of the Vision Center Network of America, (VCNA).

Maria Tietjen, RN, BSN, CSPD, CAIP, Executive VP, Nursing & Clinical Services, Executive Director, Surgery Center Regulatory Compliance Protocols
Maria Tietjen has over 35 years of experience in the field of nursing and management in the clinical setting. Ms. Tietjen's experience extends across direct patient care, administration, and sales. Ms. Tietjen is the Executive VP of Nursing and Clinical Services for the ASC's. She is responsible for overseeing all the nursing and clinical managerial aspects, regulatory and compliance, Infection Control, and all areas of patient care. In the past, she held the position of charge nurse for the orthopedic department of a 16-room operating suite in northern New Jersey. She directed the nursing staff and was responsible for the equipment, implants, and training of the personnel. From 1988 on she has been working in the field of Outpatient Ophthalmic Ambulatory Surgery Centers. Ms. Tietjen has been published in magazines and lectures at ASCRS and AAO meetings.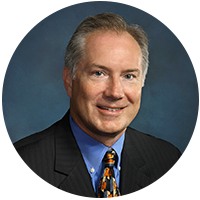 Glen J. DuMont, Executive Vice President, Chief Strategy & Legal Officer
Glen DuMont has over 30 years of leadership experience in business/functional process management and corporate and commercial law. Mr. DuMont joined American SurgiSite in 2016 and is responsible for the company's operations, strategy and business development functions, and legal affairs. Prior to joining American SurgiSite, Mr. DuMont held various senior leadership roles for over 21 years at AT&T Capital Corporation, and, most recently, Hewlett-Packard Financial Services Company. His prior experience also includes consulting, financial analysis, and practice at major NY metropolitan area law firms. Mr. DuMont received his undergraduate degree from The Wharton School, University of Pennsylvania, cum laude, and is a graduate of the University of Pennsylvania Law School. He also serves on the board of various local charitable organizations.

Kathryn Craig-Klemm, Director of Client Relations
Kathryn comes to American Surgisite Centers, Inc., as a healthcare professional with over 25 years of experience in marketing, sales, public relations, advertising, and business development with an emphasis on Out-Patient Services and Ambulatory Surgical Center development. As part of the management team at ASC, Ms. Craig oversees physician recruiting, new business development, sales, marketing, public relations, and web site development. A strong emphasis is placed on physician relations, community events, and special event coordination with a high priority placed on customer service and quality satisfaction. Prior to joining American SurgiSite Centers, She served as Director of Sales and Marketing at multi-specialty surgical centers located in Sussex and Morris counties, New Jersey. Her area of expertise is customer service with a hands-on approach. Ms. Craig is an active member of state-wide organizations such as NJAASC and NJ ASC, whose mission is to promote and advance the efforts of the state's ambulatory surgery centers in the delivery of optimum patient care in a cost-effective manner.