Practice & Surgery Center Consolidation
From the desk of Glen DuMont, Executive VP, Chief Strategy & Legal Officer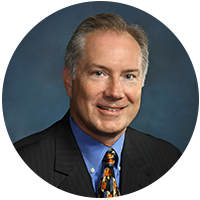 In case you haven't noticed, there's been a renewed wave of consolidation in ophthalmology: practices are being bought/sold or merged; surgery centers also are being bought/sold, merged or partnering with hospital systems.

In the case of both practices and surgery centers, any potential transaction involves all sorts of professionals, including accountants, brokers/investment bankers, and lawyers. As a potential transaction progresses, both sides of the transaction will work their respective professionals on the "due diligence" process, i.e., the process through which a potential acquirer evaluates a target company or its assets for an acquisition prior to making its purchase decision. While due diligence protects both parties, it primarily protects the purchaser; it can uncover potential liabilities and financial matters to make sure nothing is hidden.

Since the due diligence process requires time and resources, you'll want to ensure it is conducted efficiently and effectively for any potential transaction with which you're involved. With decades of healthcare experience, ASC is available to assist sellers (i.e., practices and surgery centers), buyers (i.e., hospital systems and private equity firms), and brokers (i.e., investment banks) with purchase/sale transactions. We can provide various due diligence services in connection with any transactions you may be exploring.